Skip to Content
The Perfect Clear Aligners in Toronto, ON
Are you ready for a more comfortable, dependable and convenient dental solution? If so, schedule an appointment at Melnyk Dentistry with our dentist for clear aligners in Toronto, ON and surrounding areas. We provide patients with PerfectSmile, the top choice for a clear aligner and the perfect alternative to traditional braces. Contact us today and get started on achieving your ideal smile.
Leading Provider of PerfectSmile Clear Aligners
Our practice is proud to offer patients the innovative PerfectSmile clear aligner solution. We source PerfectSmile aligners directly in Canada, where they're designed and manufactured. Patients enjoy a rejuvenated bite and smile after receiving a PerfectSmile application.
Canadian-Made
The PerfectSmile solution is designed, manufactured and distributed right here in Canada.
Orthodontist-Approved
Orthodontists plan PerfectSmile aligners, and their manufacturer works directly with dentists and local providers.
Cost-Effective
PerfectSmile aligners are competitively priced. Discover how prices compare to traditional braces and other aligner solutions.
High-Quality
PerfectSmile manufacturers design them with the most robust, reliable and highest-quality materials.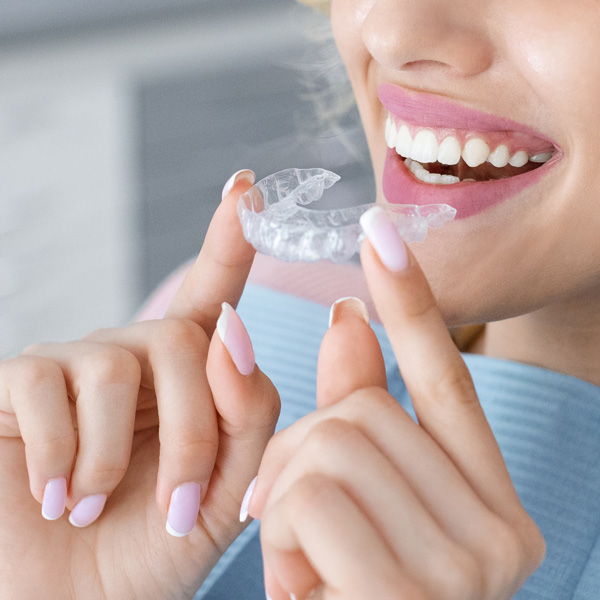 How Is PerfectSmile Different From Braces?
Many patients tire of a traditional brace's annoying metal brackets, unpleasant wiring and the number of dental visits required to maintain quality. Does that sound like you? If so, The PerfectSmile solution is right for you. Here are the benefits of applying the PerfectSmile clear aligner to your teeth:
Highly versatile and able to treat many orthodontic cases.
Easily removable. You can remove them any time you want.
No dietary restrictions. Enjoy eating any kind of food.
Low-maintenance and exceptionally easy to clean.
Supremely comfortable. It fits in your mouth without irritating your gums.
Safe for use with a reduced risk of enamel decalcification.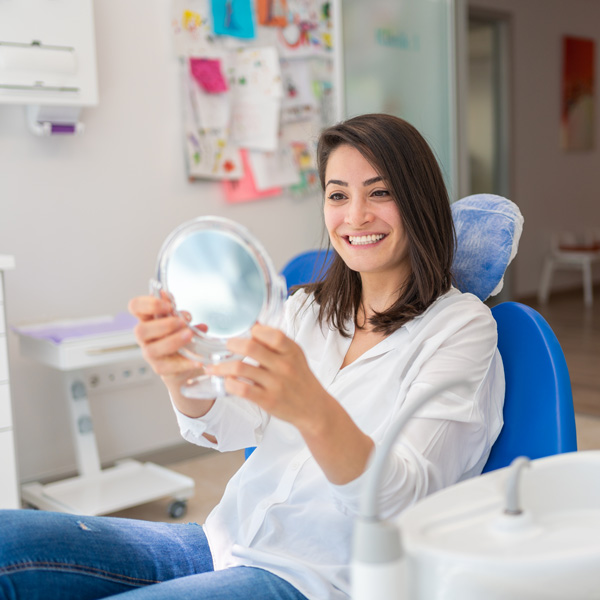 How Are PerfectSmile Aligners Applied?
The PerfectSmile solution comprises transparent aligners customized and designed to adjust your teeth to your desired position easily. Each pair is customized to fit your mouth perfectly and is nearly invisible. No one will be able to tell they're there. Patients wear each pair for two weeks before removing them and applying the next tray. PerfectSmile aligners are a safe, effective and clear alternative to traditional braces.
Am I a Candidate?
Our friendly, compassionate dentist and staff are here to guide you to your ideal smile. We'll assess your dental needs and determine whether you're a candidate for the PerfectSmile solution.
Call Us Today to Schedule Your Appointment!